CONDON REPORT
The Condon Committee was the informal name of the University of Colorado UFO Project, a group funded by the United States Air Force from 1966 to 1968 at the University of Colorado to study unidentified flying objects under the direction of physicist Edward Condon. The result of its work, formally titled Scientific Study of Unidentified Flying Objects, and known as the Condon Report, appeared in 1968.

Over the course of 5 weeks, this book was built from the ground up using raw, unformatted copy from the 1968 Condon Report. This book utilizes a strong gridded structure to construct a sense of regularity and logic, giving the reader the ability to digest this content heavy book. With a strong focus on typography, hierarchy, pacing, and visuals, this otherwise dry document came to life.
---
.txt ︎︎︎ .pdf
Endless scrolls of unformatted .txt files were provided. Tirelessly scrolling just to reach the bottom of 1 out of the 8 chapters.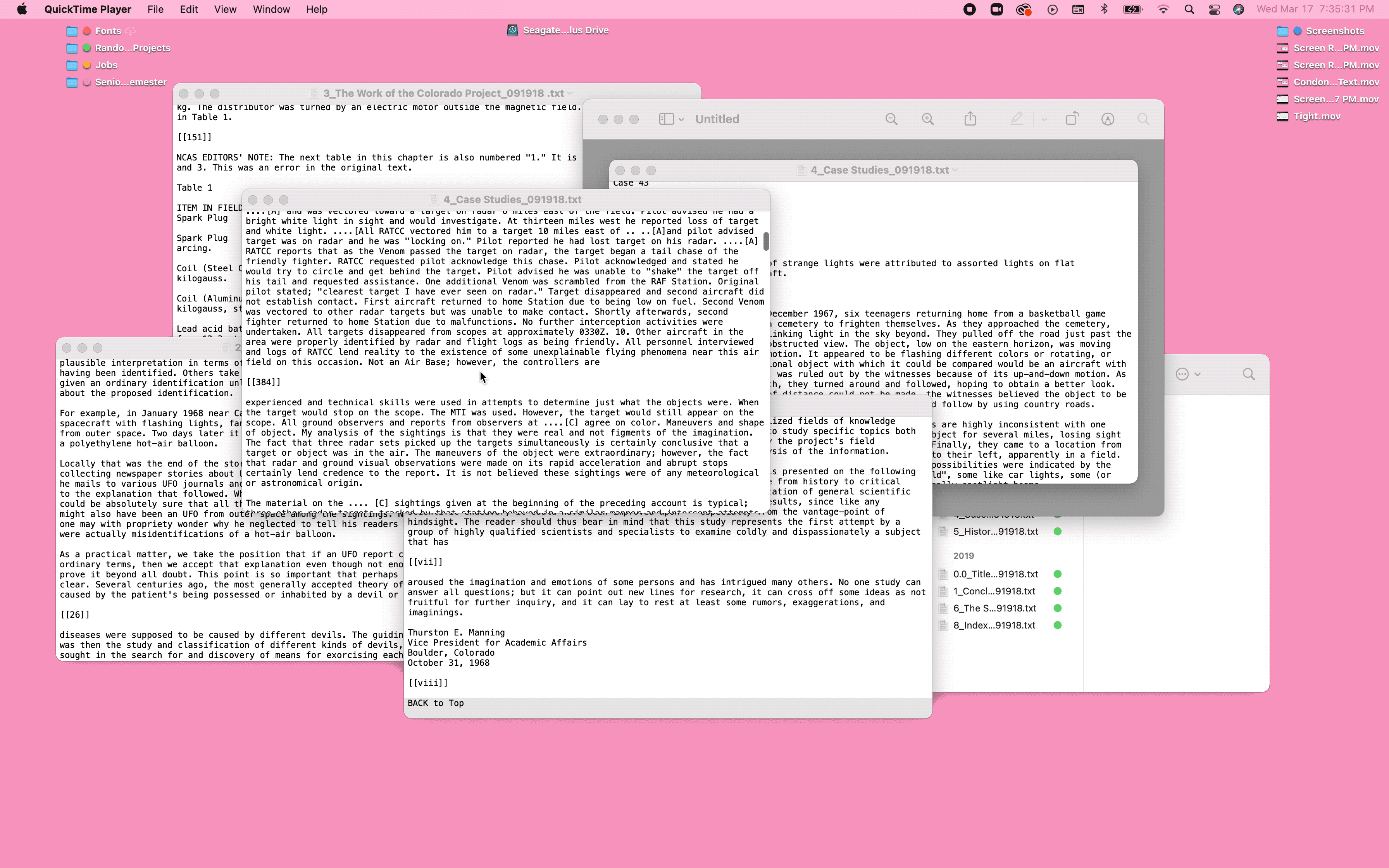 ---
Typefaces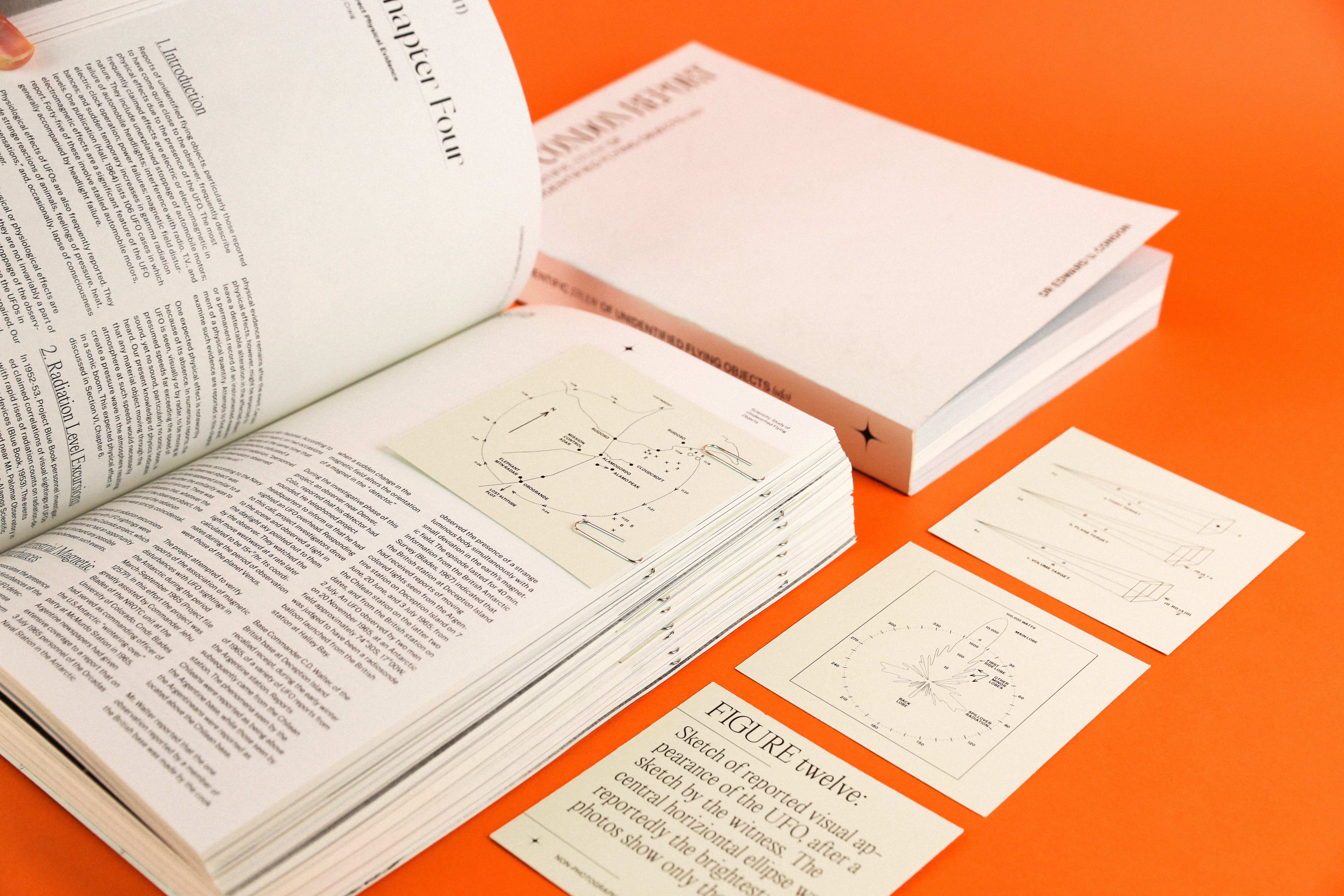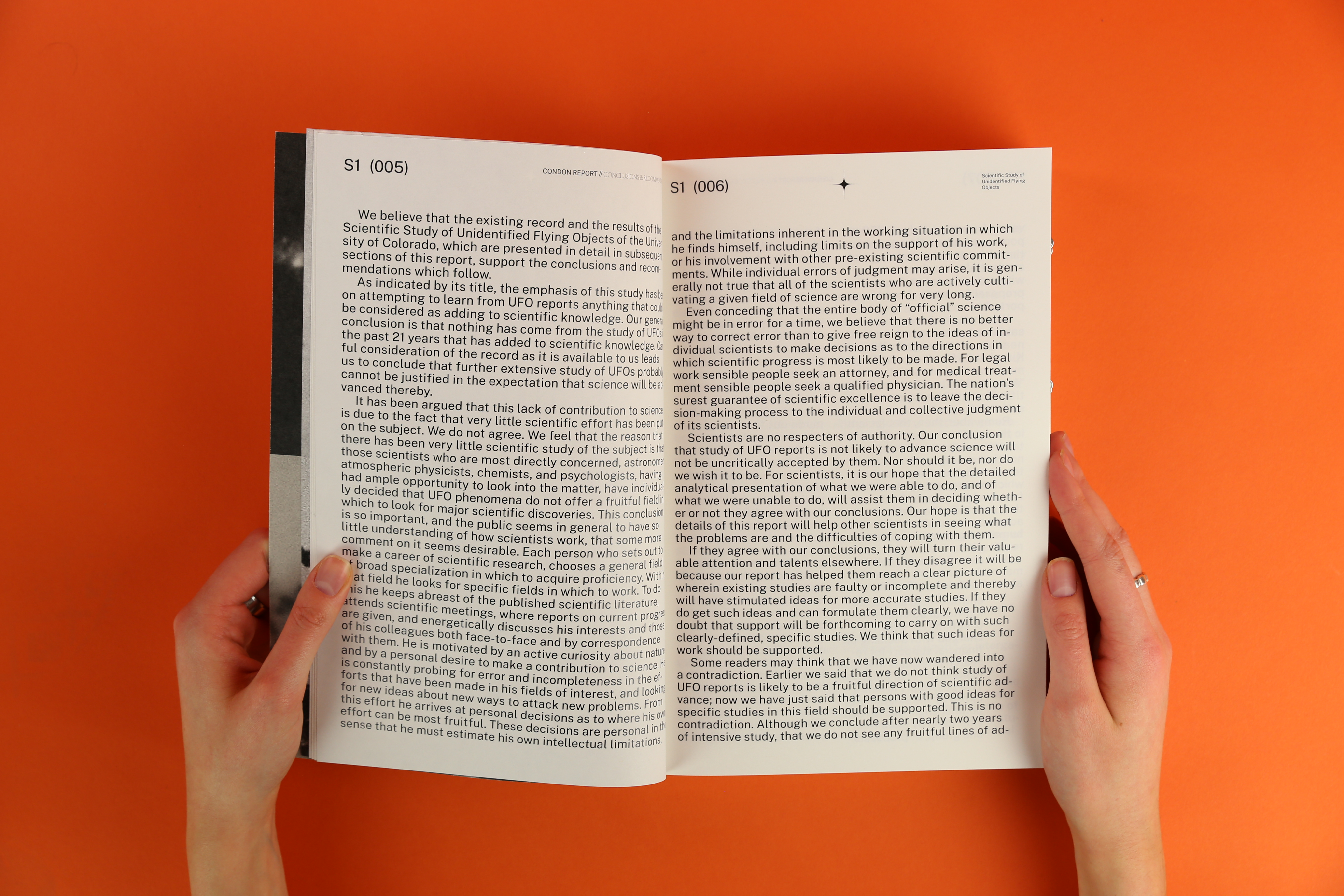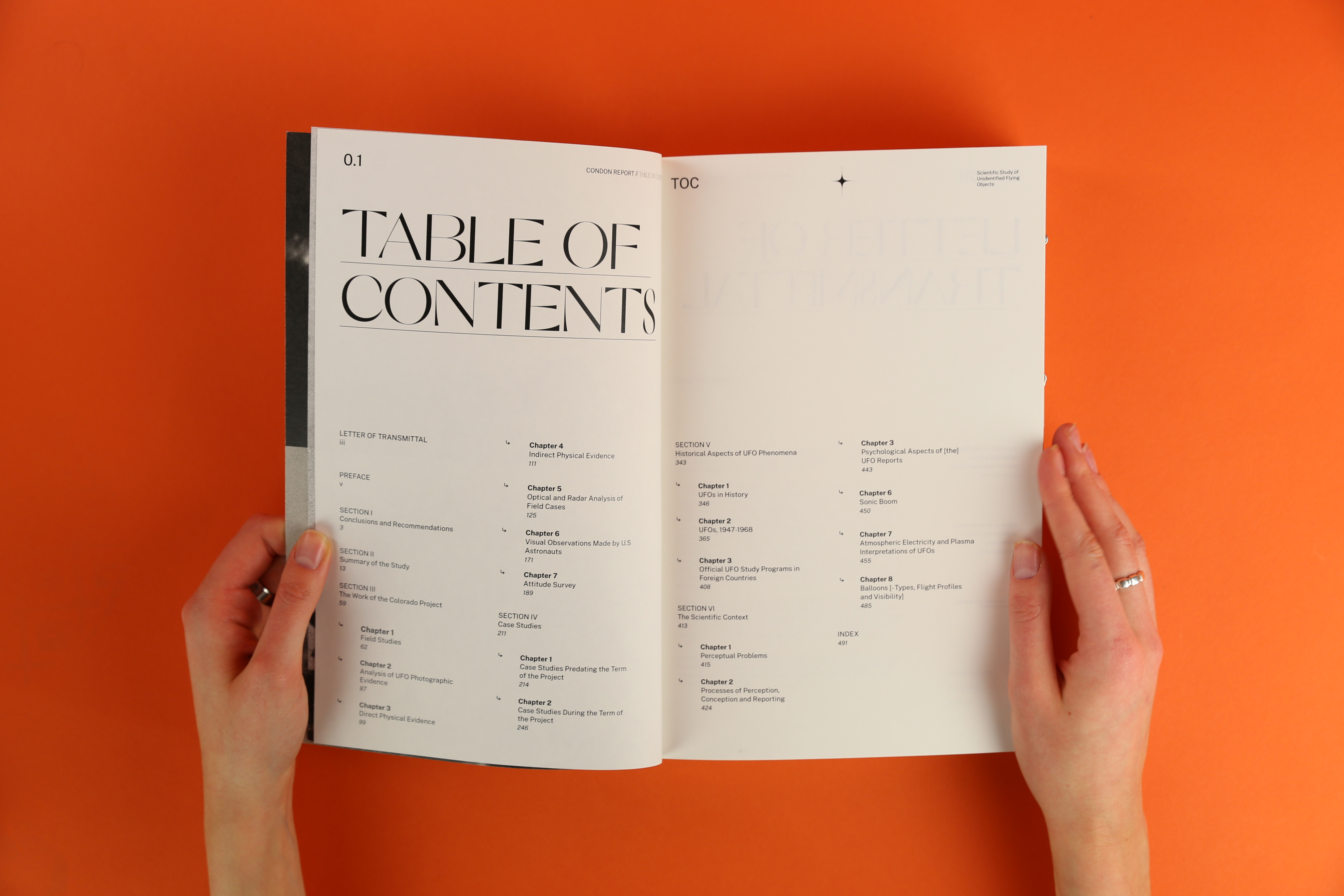 -
---
Figures
All the provided figures were in desperate need of a reskin. As a tandem to the book, a poster was created showcasing the stylized & updated figures.
---